What is Couple's Counselling?
Relationships do not flow like fairy tales, where two people fall in love and live out their lives in eternal bliss. In fact, maintaining relationships after falling in love is where the hard work begins. And this is only straightforward while life remains easy. Many couples encounter challenges after they have been together for a while and life starts throwing curveballs.
A job loss, a new baby, caregiving for elderly or terminally ill parents, for example, can leave individuals so emotionally depleted that they fall back into unhealthy, habitually patterned behaviour that predates the relationship. It can leave even the most loving of couples struggling to connect. The longer this goes on, the faster the relationship hurtles towards a rupture. Couple and Relationship Counselling also referred to as Marriage Therapy can help couples find their way back to the love and connectedness they once enjoyed.
When to Seek Help?
Timing is everything when it comes to relationship counselling. Akin to your car, It makes little sense to take your car into the shop a month after it started making a horrific noise. By that time, too much damage may have been done and your engine may be beyond repair.
Virtually every couple requires help in their relationship at one stage or another. We work with couples of all ages and sexual orientations, married or not. During counselling sessions, your therapist will help both of you discover the layers that constitute each of you. The goal is to help you understand your loved one better. This way, you can heal and get out of conflict cycles that continue to plague your partnership.
Marriage Counselling for Communication Problems
Communication breakdown is the most common reason why couples grow apart. Our unique experiences gathered from infancy through adulthood, mould us and our behaviour patterns. Whether we meet our partners early in adulthood or later in life, it is easy to forget that they are not the only person you see standing before you. Famous couple's therapist, John Gottman accurately described people as a collection of "former selves" with their own "sets of problems".
As relationships progress and become complex, innate triggers and unresolved needs resurface to drive our emotional habits. Opposing personality styles and behaviour prevent couples from moving forward together. For example, a combative and aggressive partner can cause the other to shut down when tensions arise. Communication between them can de-escalate to disrespect and contempt.
For other couples, the discovery of infidelity can inject mistrust and deep resentment. With the fallout that ensues, almost all couples in this situation will find it difficult to navigate the dynamic of trust, which is earned, and forgiveness, which is given. They require a professional mediator to help them heal and start communicating again.
Managing Children
Having children is a joyous occasion for virtually every couple. However, it can introduce a multitude of disruptions to the family unit. If left unaddressed, they culminate in communication failure. Postpartum depression, burnout from busy careers and demands of family, financial constraints due to elevated household costs, can all lead to relationship damage. Taking care of a special needs child can magnify this further. All of it can leave couples with no time to heal the rifts forming between themselves.
Some might stop bickering and arguing to keep the peace in front of the kids. But the core problems get swept under a rug and never get resolved. It is enough to leave loving partners feeling very resentful towards one another. They will start living parallel lives. As if in autopilot, they will divide and share childcare duties and keep the household functioning. But their lives remain unfulfilled and dysfunctional as a couple.
Over time, this is a recipe for disaster. Such couples can benefit greatly from marriage counselling because we bring perspective and a structure to their relationship which will allow them to heal, reconnect and bond. Our goal is to get them working together as a couple. Some couples find family therapy helpful. It brings children into the fold and allows everyone to move forward as a unit.
Marriage Counselling for Sexual Problems
Infertility, sexual dysfunction, a mismatch in libido levels or a history of sexual abuse can introduce an enormous amount of grief to relationships and even lead to infidelity When your sex life does not spontaneously work as you see on TV, self-loathing or blame can lead to an inability to connect with the person you love the most. Unfortunately, these relationships may fall apart without timely professional intervention.
Our therapists are trained to help couples with this most intimate aspect of a couple's relationship. We help you work through the challenges in a confidential, non-judgmental and supportive way.
Mental & Physical Illensses
Nobody should underestimate the extreme stress individuals experience when their partner suffers a mental or physical illness. Caregiving is but one of the numerous problems that arise for such couples. If both partners were previously responsible for the household finances, this now becomes a burden for one to carry while the other convalesces. It extends to caring for children and attending to household chores. Over time, the blame and resentment on both sides take on a life of its own, beyond the illness.
Marriage counselling can help this couple take a pause. Your therapist can break down the problems into smaller manageable pieces. This way, you can work through the stages of managing the illness, finding support and learning to love each other again.
Separation & Divorce
Sometimes, a marriage, union or partnership simply reaches the end of the rope. Couples not yet ready to part ways may opt for a trial separation. They begin living separately to diffuse tensions and gain new perspectives but continue with marriage counselling. If both partners decide to move on in different directions, their therapist can help them navigate separation and divorce. Couples find this helpful for working out custody and childcare arrangements.
Conscious uncoupling is a contemporary method of managing the end of a marital relationship. In low conflict separations, a therapist can help couples part ways amicably, while maintaining mutual respect, for the sake of the children. The end of a relationship is never pleasant but mediation from a therapist can help everyone move on with the minimal drama.
Working with a Couple's Therapist
Therapists can deploy many methods to assist couples in distress. Emotion-Focused Couples Therapy, founded by Canadian Psychologist, Sue Johnson is the most successful and empirically validated method. It allows partners to deepen their understanding of typical patterns of conflict they get stuck in. A therapist helps them understand the emotional undercurrents that direct much of their behaviour and reactivity with one another.
This form of therapy grew from the study of human bonding, called Attachment theory, which was researched in the late 1960s, initially by psychologist John Bowlby. He established that human beings need an attachment to a significant other across our lifespans. In childhood, this attachment figure is our primary caregiver, often our mother.
The quality of this initial relationship acts as a prototype for all future social relationships. Our therapists use the science of Attachment theory to understand behaviour during conflict, where a romantic relationship triggers innate and learned attachment behaviour. In addition, we deploy multiple other approaches, tailored to meet the needs of our clients. They include Emotionally-Focused Therapy (EFT), The Gottman Method, Transformational Systemic Therapy (STST) and others. Once we understand your goals, a few targeted sessions with a therapist can arm you with strategies to help you for the rest of your life.
---
Fees for Marriage Counselling
Therapy fees are one reason why some couples avoid seeking help, and we understand this, completely. Here's how we charge for our time. We are happy to have a frank and open discussion with you about this to ensure we manage your care in the best way possible. Our services are covered by most extended benefit insurance plans. If you do not have coverage, we also offer affordable therapy sessions at discounted rates through our internship program. Therapy is an investment in your health and happiness and it is more affordable than common belief.
Also, our blogs, authored by professionally trained therapists, are available for free on our website. We publish them regularly and feature topics that are useful for individuals, couples and families. We encourage you to visit our site often. In many cases, this information will help you understand what you are experiencing. However, our blogs do not constitute professional advice, diagnosis, treatment or therapy. You must always consult with a physician, psychologist or qualified mental health provider to professionally direct your physical, mental and emotional health.
Often a few targeted sessions may be all you require. We never keep you in therapy for longer than you need. To accommodate varying schedules we offer online and in-person therapy sessions during office hours, evenings and weekends.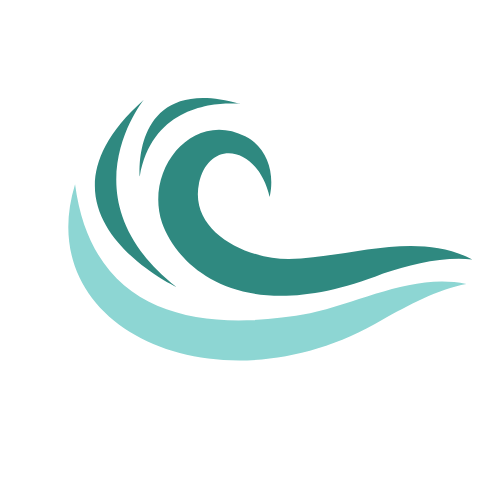 ---